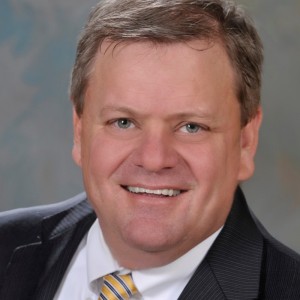 There is widespread flu activity from this season's flu outbreak all across the continental U.S. – something that has not happened in the U.S. Center for Disease Control & Prevention's 13 years of tracking the spread of influenza.
This year's flu is also particularly contagious and can be spread more easily just by breathing rather than by coughs and sneezes.
For context, a mild flu season tends to kill about 12,000 Americans while a severe flu season kills about 56,000. This is already considered a severe flu season. Currently, an average of 100 people dies each week from the flu.
In many of these cases, lack of access to the inoculation or an inability to see their primary care doctor in time lead to the person suffering from flu-like symptoms and in some cases, a late trip to the hospital was too late to save them.
This year's flu is one of the most potent and deadly in years, but being able to get treatment in time can save lives, as long as patients have timely access to the vaccinations. Which many don't.
Now imagine the ability to get this same crucial inoculation from your local pharmacy, with no need to schedule an appointment. This would serve as an easy way for an individual to get tested, treated and not have to worry about suffering from the flu.
For patients, being inoculated at a pharmacy would be cheap and most importantly, convenient which is why pharmacies and pharmacists are ideal partners for a pandemic immunization response.
Unfortunately, as logical as this scenario sounds, the Florida legislature has decided that it's better to limit access to vital health care. SB 524 was proposed to allow pharmacists to administer flu tests and then treat and prescribe Tamiflu to the consumer.
A "yes" vote would ensure lives are saved.
Instead, we are left in the same situation, where patients who may not have a primary care doctor, or may not have health insurance, or whose local doctor may not carry these treatments, are left to the possibility of not getting access in time to save their lives or the lives of their children.
Getting medication within the first 48 hours of the first sign of symptoms is crucial, so every hour counts.
Even though patients know their local pharmacists are qualified to administer flu tests, this expanded prescribing would come with training and continuing education courses for the pharmacists. Pharmacists seeking to test for and treat the influenza virus must obtain certification through a program approved by the Board of Pharmacy and they must test for and treat the influenza virus within the framework of an established written protocol under a supervising physician.
This bill would provide many safeguards to ensure that every pharmacist is qualified, knowledgeable and capable of administering the flu test correctly. Not to mention, you can currently buy a flu test online and administer it yourself, yet somehow pharmacists aren't qualified?
Opponents of this bill argue that allowing pharmacists to administer flu tests will hurt their business or that it somehow complicates the relationship between the doctor and patient if they receive treatment outside of their primary doctor. Are these minor concerns really worth putting thousands of Floridians' lives at risk?
The Florida Retail Federation and our thousands of pharmacies throughout Florida stand ready to help fill this role of providing patients with immediate access to Tamiflu if they need it to our more than 19 million residents.
It is our hope that the legislature recognizes the error of their ways, realize the potentially thousands of lives they could be saving by passing this bill and vote yes when it comes back up for a vote.
This is not a time to be influenced by any outside groups but rather recognize the importance of voting yes and protecting Florida families.
__
R. Scott Shalley is President and CEO of the Florida Retail Federation. He can be reached at scott@frf.org.