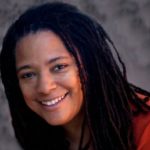 At a time of renewed political attacks on LGBT Americans, the pro-equality vote — the 'Rainbow Wave' — may prove decisive in Florida's midterm election.
Candidates ignore this growing voting bloc at their peril.
Equality Florida has invested deeply in connecting with voters for whom LGBT rights are the motivating issue.
We have identified 1.3 million voters in Florida for whom a candidate's positions on marriage equality, gay and transgender workplace protections, and LGBT youth are definitive. We represent a game-changing voting bloc in a state where fewer than 65,000 votes decided the last two races for Governor.
This cycle, we've run our largest ever campaign to turn out pro-equality voters with mail and phone programs targeting hundreds of thousands of voters in support of more than 110 endorsed candidates, including Andrew Gillum.
There are so many reasons for LGBT people and our allies to vote: The Trump administration's relentless attacks on the transgender community, businesses refusing to serve LGBT individuals, and Gov. Rick Scott's broken promise to protect LGBT state workers after the massacre at Pulse Nightclub are all top of mind.
And in the race for Florida Governor, a longtime pro-LGBT champion, Mayor Gillum, faces Ron DeSantis a former congressman with one of the worst records on LGBT rights in the U.S. Congress.
For the past 12 months, Equality Florida Action PAC, the only statewide political committee working to elect pro-equality candidates at the state and local level, has been testing and fine-tuning our strategies. Through local and special elections, we've proven that pro-equality voters can shift the electoral landscape and provide the margin of difference.
No clearer example of this can be found than this year's primary election in Florida Senate District 38.
Embattled anti-equality incumbent Sen. Daphne Campbell faced off against political newcomer Jason Pizzo. Equality Florida Action PAC committed $25,000 and the full force of our political apparatus to elect Pizzo. We turned out volunteers to knock on doors, funded mail pieces contrasting the candidates' positions on LGBT issues, and ran digital ads supporting our endorsed champion.
Campbell's anti-LGBT record became a defining, headline-grabbing issue in the lead up to primary Election Day, including a memorable moment during a televised debate where while clutching a copy of our mailer she said: "The gays have their rights and I have mine."
Pizzo won by 9 points.
Whether it's the Senate District 38 primary, the 2018 St. Petersburg Mayor's race, or the race for Governor of Florida, the battle for LGBT rights puts defining markers on the playing field.
Will we build a Florida of inclusion and prosperity or a Florida mired in the Trump era politics of division and exclusion? For a growing and bipartisan coalition of voters, a candidate's positions on LGBT rights tells them all they need to know about which side of this divide a candidate stands on.
The days of using LGBT issues as a wedge are waning.
Failure to support basic LGBT protections is a liability. Some candidates, including DeSantis, try to have it both ways. They mute their public attacks, while voting to please the dwindling but fervent extremist base.
But the candidates who fully embrace equality are the ones thriving in this emerging electorate.
Gillum, who has been an unflinching advocate of equality for decades leads, unites and speaks to the values of equality and fairness, while DeSantis has no platform beyond slavish devotion to Trump. Even Donald Trump waved the rainbow flag and claimed support on LGBT issues during the campaign. Of course, it was one of many lies, but the political calculus that led him to lie proves the current place of LGBT equality in the electorate.
The rainbow wave of 2018 has been decades in the making. In the remaining days, we'll work to unleash the power of the LGBT and pro-equality allies' vote, to hold accountable elected leaders like DeSantis who place a target on us and our families, and to elect champions like Gillum who represent the future of Florida and the South.
___
Nadine Smith is the executive director of Equality Florida/Equality Florida Institute.