Former state Rep. Karen Castor Dentel has filed to run for the Orange County School Board, for a seat that is technically not yet open yet but likely will be soon, and into a field that has quickly attracted three other candidates.
Dentel, a Democrat from Maitland who flipped the House District 30 seat in 2012, then lost it to Republican state Rep. Bob Cortes in 2014, filed late last week for the Orange County School Board District 6 seat. That seat's current term runs through 2020, but the incumbent, Nancy Robbinson, is running for the county-wide Orange County School Board chair's seat, and will have to resign. That would open the District 6 seat to a special election this year.
Consequently, since Robbinson filed for the chair's position, four candidates now have jumped into the contest for her seat, representing north-central Orange County.
Dentel is a teacher with strong political connections, particularly in her family. Her mother Betty Castor was Florida education commissioner in the 1980s and 1990s, and then president of the University of South Florida. Dentel's sister, Kathy Castor, is a member of the U.S. Congress, representing Tampa.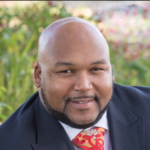 Since losing her Florida House seat, Dentel has remained active in behind-the-scenes politics, supporting the current campaigns of Democratic gubernatorial candidate Gwen Graham, Democratic Orange County mayoral candidate Jerry Demings, and Democratic Florida House District 47 candidate Anna Eskamani, among others.
The District 6 seat also has attracted Kelvin Cobaris, a Clarcona real estate agent, who last year unsuccessfully ran for House District 45. Cobaris also has deep ties in the Central Florida Democratic Party, and with several current office holders and candidates. He filed to run for the school board seat on Feb. 5.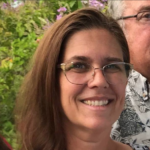 The school board seat and the election are non-partisan.
The newest candidate  for the Orange County School Board District 6 seat is Charlene Roberts Norato of Orlando, who filed to run on Wednesday. She is a longtime schools volunteer, PTA leader at her child's College Park Middle School, and an Odyssey of the Mind Team coach for Edgewater High School.
Another relatively new candidate for the seat is Patricia Fox of Maitland, who filed her paperwork on Jan. 22. Fox previously ran for the seat against Robbinson in 2012, casting herself as a reform candidate. She lost. Fox also was a teacher, who reported in her 2012 campaign that she had developed curriculum for geography and world history courses.